HAHAHA! Poor Raechelle! She has to try a new outfit almost everyday, all becos of her very vain mummy. No choice, baby girls clothings are so pretty till i wanted to buy everything for her leh. I'm really fated to have baby girls, cos i'm too vain, i love baby girls!!!
It's so fun to dress her up now, cos she will wear everything i want her to wear without any complains. Unlike her sister, whom is always pissing me off with her weird tom boy fashion sense.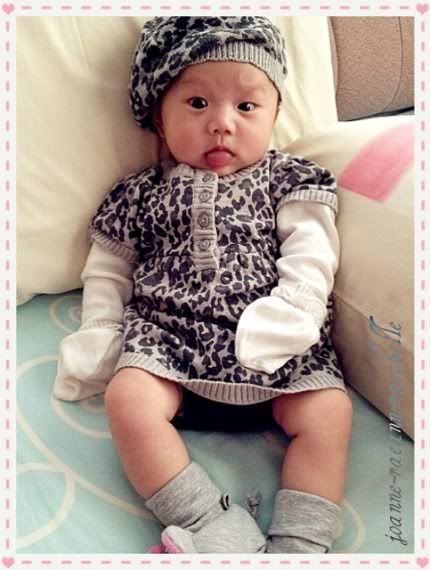 This lil' cute leopard print dress is from Cheryl.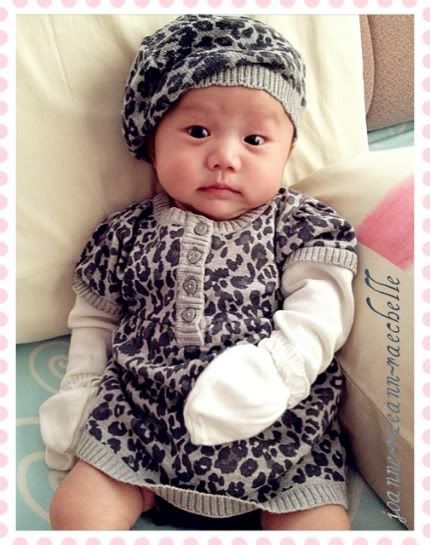 It's for 6 months old by the way. Pretty not?! Heehee
Her lovely smile with her lil' dimple!