Date : 9th Nov 2011
No grand party, no sumptuous dinner or drinking, just a normal meal and cake-cutting session with our family & kids. But we're happy! Cos we've a new member celebrating it with us this year! (I'm like saying till as if it's my birthday lidat, Haha! But i assumed ZY is happy lah!)
He said he don't want any cake but i told him Raeann loves cake, so he obliged. (It's a very last minute decision!) We also don't wanna leave meimei out, but she's too small and troublesome to bring out. Cos you see, ZY doesn't know how to handle a baby well and my Raeann stick to me like a leech (even worse than before), she doesn't want others at all, not even her dad. She told my mum that she scare i will run away and that's why she wanna stick to me. =,= I only got a pair of hands and legs, there's no way i can handle a baby & a kid by myself, unless Raeann cooperates.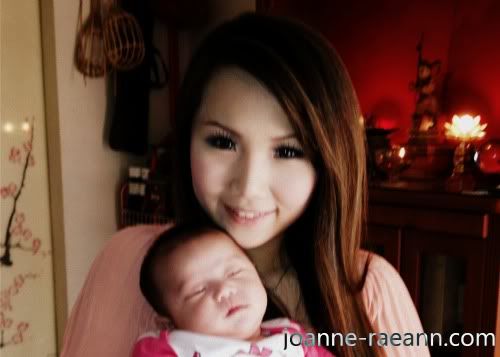 Before going out...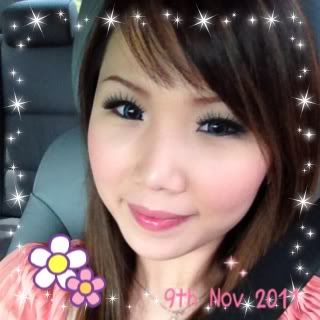 Inside the car... Taken with 4S front camera & beautified it with an app!
We, just the two of us, went for our breakfast cum lunch cum dinner at Thai Express MS, which ZY requested. And both of us ate so much till he said he has got no more space on his stomach to breathe, so funny!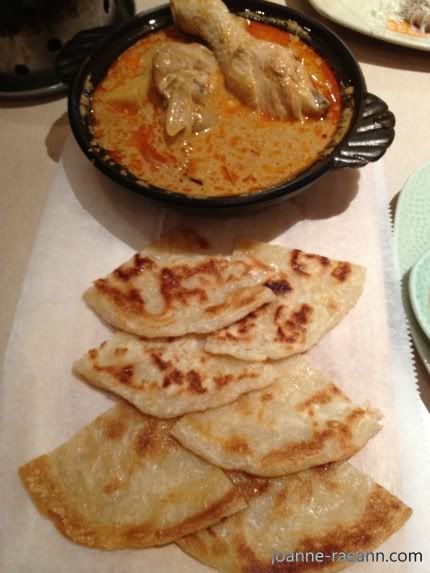 New on their menu! The curry taste weird, like got tom yum inside. =X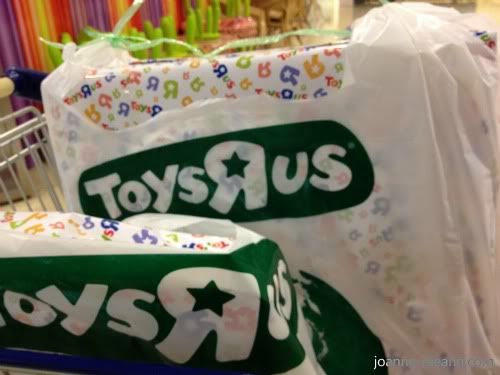 Some X'mas shopping aftermath~ Surprises for our kids!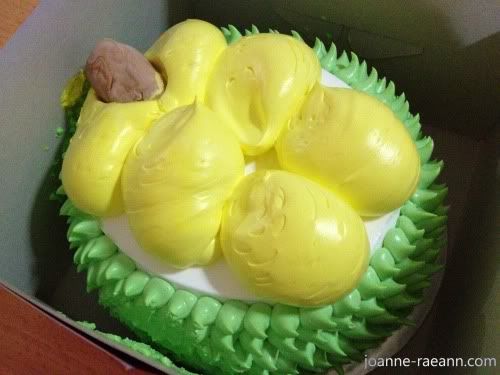 Went to buy cake before going home, bought this for him, he choose it de! The seed looks like a real one!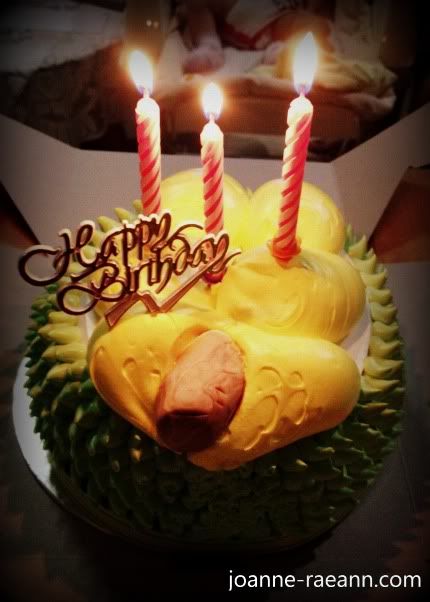 I think it looks like a penis too! =X
HAPPY BIRTHDAY DADDY HO, MANY HAPPY RETURNS! HUAT AH!!!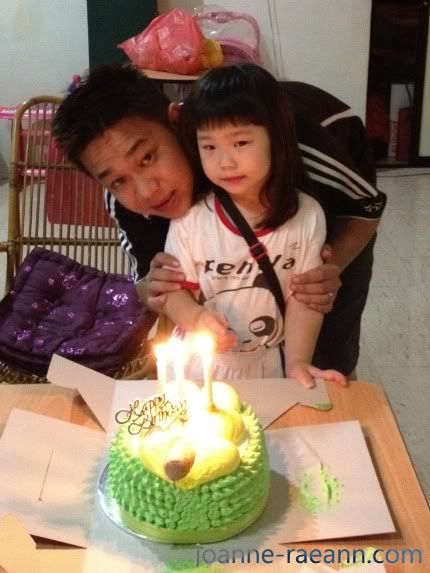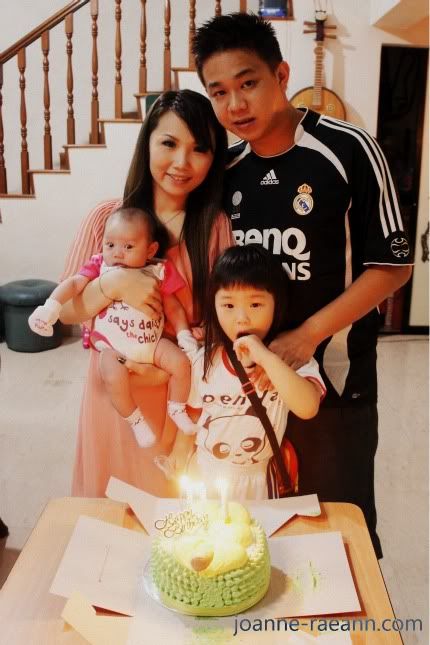 First family photo with meimei! And this is the nicest of all liao.
Raeann accidentally bite on her lip, that's why her hand is inside her mouth cos she's complaining pain. It swelled into a big bump lor! She told my mum, "有一粒珠"! And she's not feeling well now. Poor girl!