Last two days of 2011, have you ever asked yourself what have you achieved for the past one year?! 2011 is quite a smooth and good year for me, and i sincerely thank god for that.
The greatest achievement i've this year is, to give birth to a very adorable meimei and i'm glad i did not impulsively aborted her away.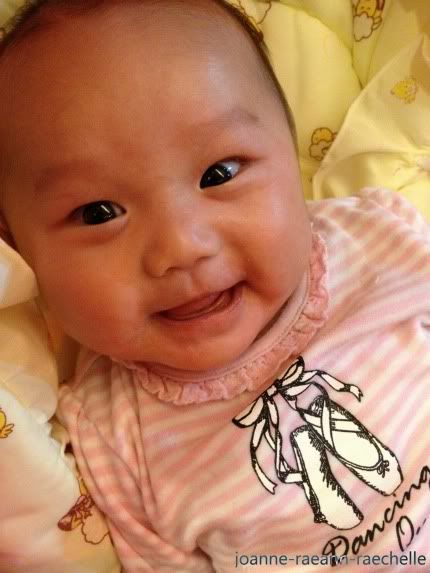 I'm happy that i've given Raeann a sibling becos now i realised,
some
of the single child tends to live in their own self centered world. They've got no life, that's why they can't stop interfering in others' life. Of cos, it's not ALL, just SOME of them.
I've 3 siblings and i'm glad i've a sister, even though she's so crazy & irritating at times but i still love her. I'm fine without friends, becos i've my family with me. So, i'm okay if you hate me, not as if it will affect my life in any ways. But becos i'm nice, i've no lack of friends too. When you're nice, people come to you, but when you're not, people go away & you have to keep looking for new friends. It's that simple!
Okay lah, i gtg! May 2012 be a (even) more better year for me, my families, friends & readers out there! :)
HAVE A GREAT 2012 AHEAD!!!