Date : 1st December 2011
Venue : VivoCity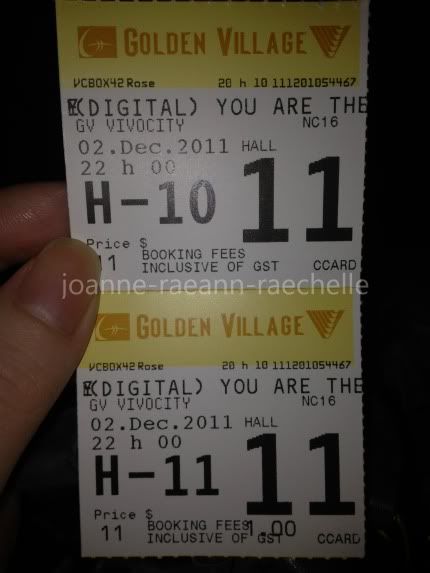 Last Friday, i really went to watch "You Are the Apple of My Eye" again, with Leann. Still as nice, i still love it so much. Then the next day, the full movie is up on YouTube (which i thought of embedding it here now, but realised the person set it to private liao, shit!), i thought of watching it again lor.
HAHAHAHAHA! The bush! HAHAHAHAHA
Before the movie starts at 10pm, we went for dinner, shopping & drinks...