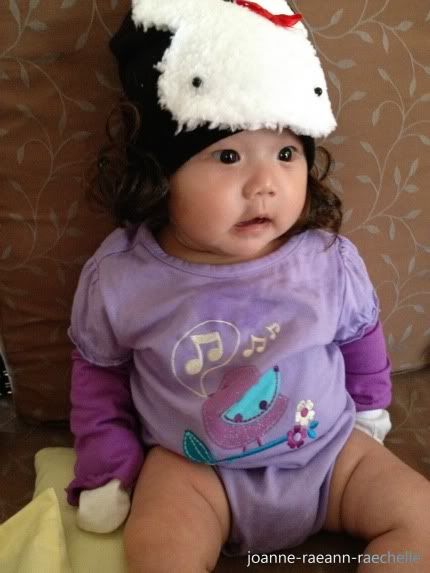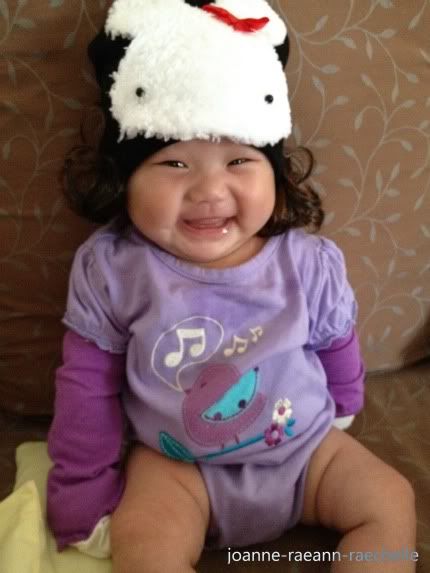 We love you so much, meimei!!! *hugs*

P/S : She's 6.2kgs as of today.
She went for her 5 in 1 jab today and she was so brave cos she didn't cry at all. But instead, she kept smiling at the doc and even strangers who were there to see doc. I'm so lucky to be blessed with one very smiley baby. Yes, till now, she still seldom cry, almost never.