Hahahaha, my husband told Raeann just now, "妈妈没有用". U know what she do?! She jitao punch him and say, "你敢讲我的妈妈没有用?! 孩子都是 mummy 在顾的!" LOL
I'm not encouraging her to be violent hor, but kids truely know who are the one who dote on them the most if you really did your duty, even when you're always scolding and disciplining them. I used to be afraid that Raeann will not be close to me cos i'm always the one scolding or caning her. But well, it proven otherwise. Raeann is very very close to me, my aunt says she's only scare of me. As in, whenever she's mis-behaving, my aunt will tell her, "later i tell your mummy" and she will be scare. And if she mis-behaved, she will beg my aunt not to tell me. Haha
You know, i suspect meimei knows how to listen too. I told her, "meimei, you try to sleep through the night so that mummy will be able to bring u home everyday when i go back to work". And yes, she did so, for the past 5 days! I shall keep my promise and bring them home everyday!!! :)
I've learnt that... when u truely love someone, whatever u do for them are not chores but joy instead. I love my 2 kids, alot alot.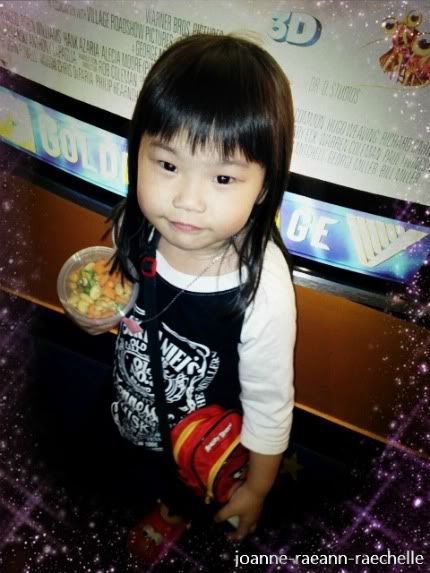 Brought Raeann to watch this last night! ZY kept complaining that we buay steady, never wait for him to watch. Then Raeann said she will tell him the story instead. Haha! Ya lor, don't waste the money to watch cos it's nothing fantastic. Part One is nicer, i think.
Part One is actually our 'dating' movie. Cos we went to watch when we were still dating, that's about 5 years ago?! Why i remember it so vividly is cos of this...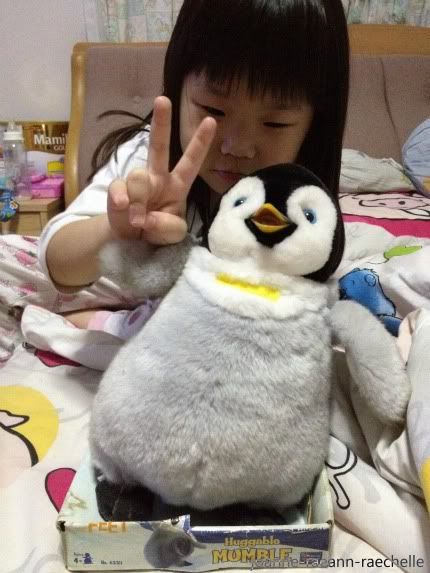 He bought this for me 5 years ago!!! Still in box lor! But Raeann took it out from the box last night & threw the box away liao! :(