Aunty called me on Monday morning, saying that she is in SG now, for a holiday. But 2 kids were at home with me that day, and so, i arranged for a meet-up yesterday noon. Raeann went to aunt's place while my LOVELY sis helped me out with meimei despite having her exams now. HAHA! (Must praise her abit, if not she will niam niam niam.) GOOD LUCK FOR YOUR EXAMS!
Went to pick her up and brought her to RWS for lunch. Well, she said she haven go there before so i brought her there to see see look look. Nothing much there for old people, other than the casino. I promised i'll pay $100 and go in with her one day, when i get back to work! Haha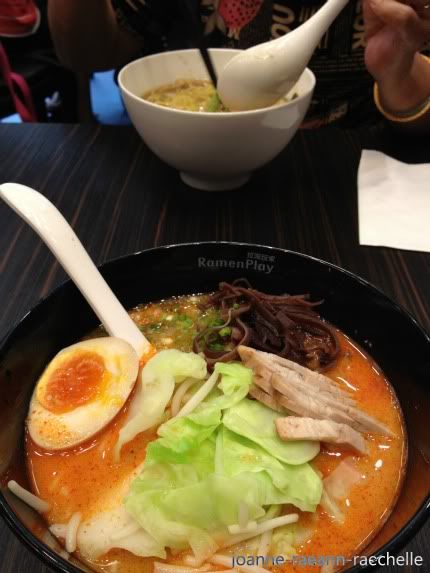 Had this for lunch, sad to say, not very nice. Should have bring her to Tampopo instead.
She wanted to see Raechelle so much but i can't bring her out as i don't have baby car seat, gonna borrow it from XS so that i can bring them home everyday after work alone. So i suggested bringing her to my place to see meimei, she said okay.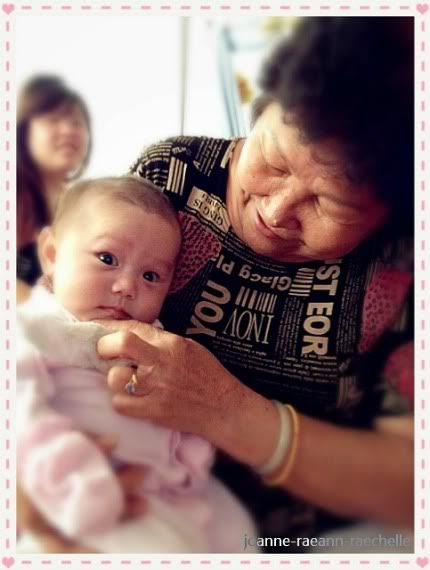 And don't know what lead to the topic of food, i told her i miss her soy sauce chicken the most. She asked if there's any chicken at home, she gonna teach me how to cook! Unfortunately, there's no chicken, only some wings and thus, we went to JP to buy!
TADAH!!!!!!! I think i know how to cook this liao, it's very simple actually. Gonna try it one day!