Just changed my blog title, if you noticed. From "Our Beautiful Life, Our Unique Script ♥ Joanne-Raeann.com" to "My Rays of Hope and Joy ♥ Raeann and Raechelle". Yes, both of my 'Rae' are the 'Rays' of my life. Without one of them, i won't shine!
They are my hope, my joy, my happiness.
I love this pic so much!!!!!!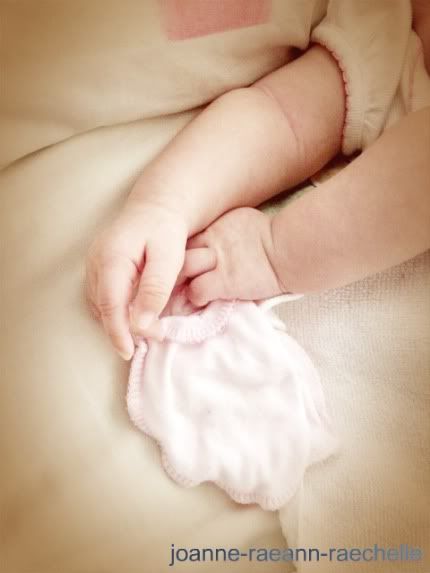 Raechelle's little hands. She took out both of the mittens herself & fell asleep.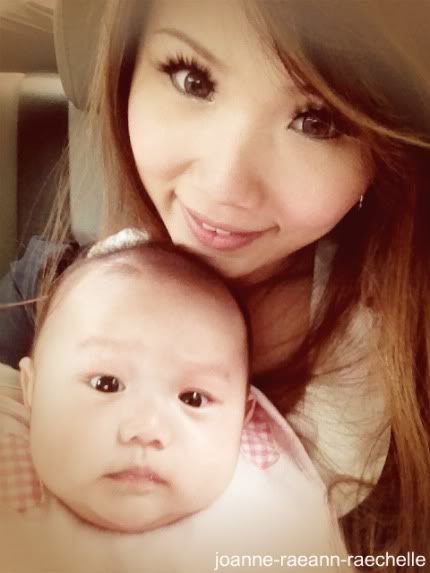 6 more kgs to go!!! 加油!
My friends are saying that i slimmed down very fast, is that so? Within 3 months, i managed to shed off 15kgs. But the last 6kgs is so difficult to shed off!!! I don't know how to? Can someone teach me? I hope it will go away by itself after i get back to work! *pray*