Brought our 2 babies along to T3 to send FIL off to Sri Lanka. I was super duper tired, seriously. But ZY insisted bringing them along (cos i asked him to go himself), and i obliged lor... What to do?! I'm a noble mum. LOL!
Well, i managed to buy two shorts there and i duper love the black lacey one (free then take pic), thought of buying all the colors (red & white too) but... it's $35.90 per pc! Yah, i very niao one. 7/8 of my clothes doesn't exceed $30! =X
I bought 4 dresses online these 2 days, plus two shorts at T3 today. Gonna get a nice pair of black flats & i think i settled all my CNY clothes liao.
Haiz, i should stop spending lor, just cleared my credit card bills nia... Haiz
Anyway...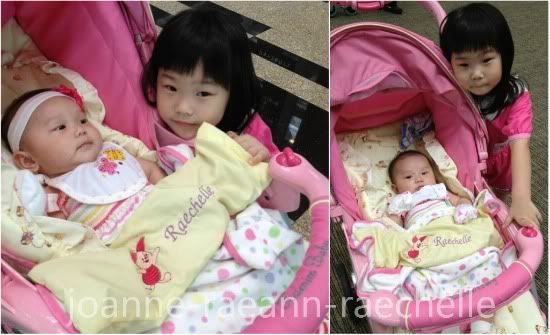 My 2 babies at T3 today!!!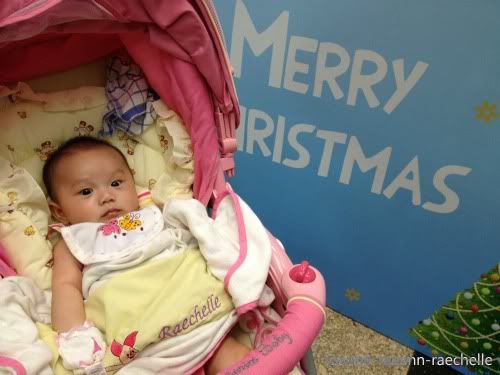 I'm a proud mummy today, heehee. Cos hor, alot of people said that Raechelle is so cute and chubby. But all of them don't believe that she's only 2 months plus, they thought she's about 5 months old. They said it's partly becos i'm not fat now (notice i don't use the word "slim" cos i'm still fat!), doesn't look like i've just given birth 2 months ago.

Hey, i'm still very fat leh, still need to buy M size de shorts lor. I want to go back to S!!!!!!!!!!! Hur hur!