The Lady
Joanne Ng
23rd June
joanne842@yahoo.com.sg
Me, myself & Joanne.
A lady who loves shopping, exploring beauty products & food.
Blogging is my passion, not my job.
Let's be friends and discuss about everything here! Cheers! =D
♥ We can't gain if we can't let go.
There's no love without tears, there's no happiness without sacrifice,
and there's no forever without goodbyes...
"Sacrificing your happiness for the happiness of the one you love,
is by far, the truest type of love." - Unknown
I'm Featured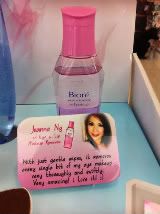 Endorsement
My 2 Precious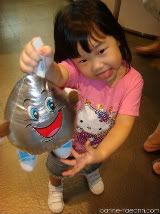 Raeann Ho, 贺瑞恩
D.O.B: 12th Sept 2007
3.170kgs @ Birth
48cm @ Birth
Natural with Epidural
First milk tooth being pulled out by aunty due to shakiness on 18th Sept 2013.
♥
Birth Story
♥
Her Birthdays Celebrations
♥
Playgroup Graduation Concert 2010
♥
K2 Midyear Meet-The-Parents Session 2013
Celebrated Raeann's 5th Birthday and Raechelle's 1st Birthday
together on 8th September 2012. Read about
Their Rainbow Party
!
♥
瑄瑄上学咯!
♥
小小瑄 (VS 小小彬)
Memoirs
15th June 2013
7th September 2013